Automotive Grade Design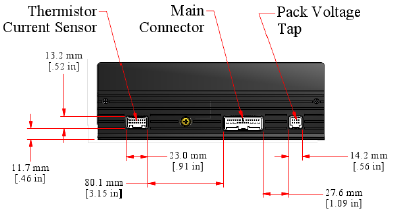 The Orion BMS is designed to operate through the voltage transients and electrical noise commonly produced by inverters, motor controllers, and chargers in electric vehicles. These voltage transients and radiated / conducted electrical noise often cause other BMS units to fail.
The Orion BMS is rated for the full automotive temperature range of -40C to +80C. The connectors are vibration resistant, fully locking automotive-grade connectors. The BMS has undergone 1 meter drop tests for mechanical shock, ESD, and EMC testing. The integrated heat-sink eliminates the need for active cooling.
Additionally, the current sensors sold with the BMS are automotive-grade, are dual range for increased accuracy and redundancy, and are stable across the full operating temperature range.
The BMS features a low power sleep mode where data is retained while the vehicle is off, but the system is ready to resume operation quickly.