Pre-Wired Harnesses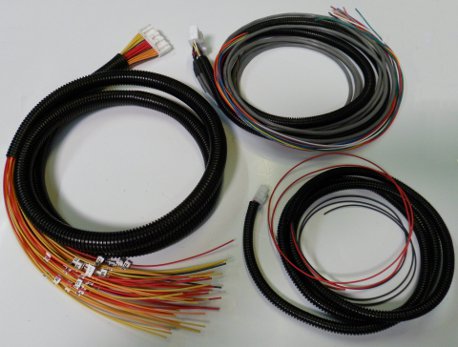 A variety of pre-made wiring harnesses are available for purchase. These harnesses include:
Cell voltage tap harness (connects to individual cells)
Total pack voltage tap harness (connects to entire pack)
Main I/O harness (power, I/O signals, etc)
Current sensor / thermistor (thermal and current measurement)
NOTE: The bare connectors and wiring crimps for any of the above harnesses can be provided with each BMS at no additional cost if no pre-made harness is ordered. Additional sets of connectors and wiring crimps can be purchased separately.
Please see the 'Purchasing Guide' for additional information on each available wiring harness.